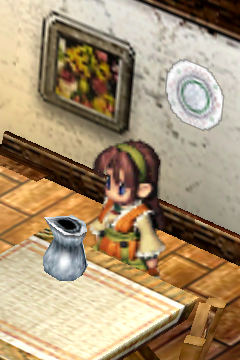 Elissa is an inhabitant of Estelle's hometown of Rolent.
She used to attend Sunday school together with Estelle and Joshua and is still good friends with them, telling Estelle that it'd be good if the three of them, as well as Tio, could hang out together again some time.
She nowadays spends the day working as a waitress in her parents' bar/restaurant although she's apparantly also a pretty gifted cook and her father considers letting her help preparing meals for the guests in the future.
Relations
Edit
Daughter of Densel and Tabitha
Colleague of Faulkner
Friend and former classmate of Estelle, Joshua and Tio
Former pupil of Father Divine
Ad blocker interference detected!
Wikia is a free-to-use site that makes money from advertising. We have a modified experience for viewers using ad blockers

Wikia is not accessible if you've made further modifications. Remove the custom ad blocker rule(s) and the page will load as expected.